Features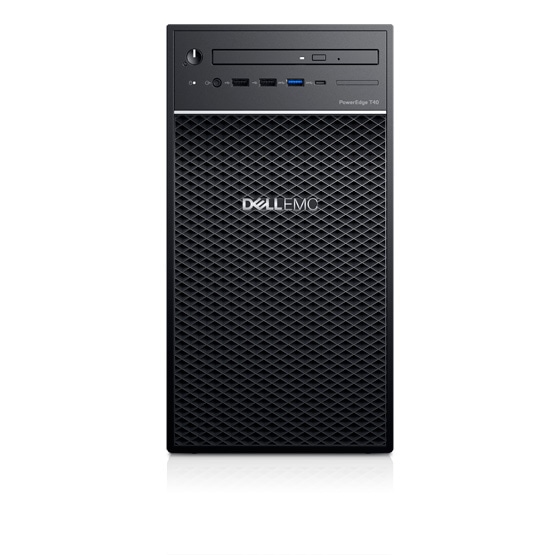 Your foundational, entry-level server
The Dell EMC PowerEdge T40 is a dependable and efficient on-site server you can wisely invest in to support your small business, with foundational features that address common workloads such as file consolidation, storage and sharing.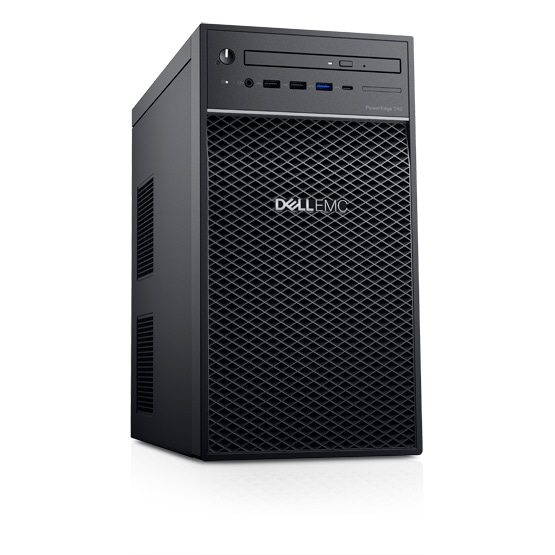 Invest wisely for your small business
The dependable Dell EMC PowerEdge T40 server and Dell EMC support team will simplify your everyday small business challenges.
Count on Dell EMC reliable support with a one-year standard next business day hardware warranty or select up to a 5 year standard warranty.
Control your data and data access on-site.
Manage expenses by avoiding unknown public cloud processing and storage costs.
Trust the Dell EMC assured supply chain.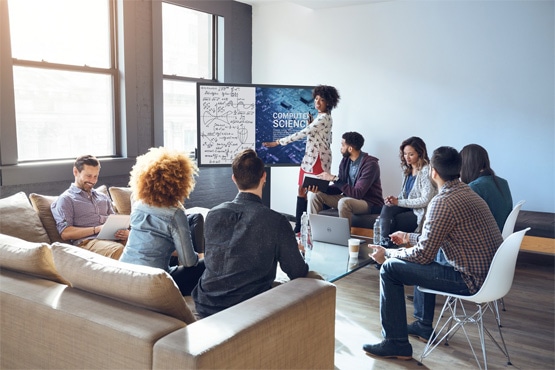 Efficiently support your small business with foundational features
The Dell EMC PowerEdge T40 efficiently supports your day-to-day operations so you can focus on your business.
Work more efficiently with improved performance due to a 25% faster data transfer speed, a faster CPU speed, and a 27% faster turbo speed with the Intel® Xeon® E-2224G processor.*
Share more with team members and customers with 50% increase in on-site data storage.*
Place your tower conveniently with a 23% smaller design.*
Easily consolidate, store, and share files on-site.
Dell EMC offers complete end-to-end services
Optimizing the IT lifecycle is vital. We have expert services
*
 for all lifecycle phases that save you time and resources, reduce effort, and improve your IT experience.
Consulting
Consulting services give expert guidance to help you grow, optimize and transform your IT environment at your own pace and budget. We employ a broad range of certified consultants and engineers, backed by program management teams, who can deliver deep technical expertise. We give you the confidence that your project will be done right and on time.
Support
Gain the freedom to focus on your business transformation with the support expertise and insights Dell EMC is known for across the globe. Choose the right support based on the criticality of specific systems with available automated predictive analysis, collaborative third-party assistance and a Technology Service Manager.
Deployment
ProDeploy Enterprise Suite helps you get more out of technology starting on day one. Residency Service provides ongoing transition assistance to accelerate adoption. Trust our experts to lead deployments from basic hardware installations through planning, configuration and complex integrations to help you achieve business outcomes today and tomorrow.
Education
Education Services offers an expansive suite of training services with multiple delivery methods, including instructor-led, self-paced online and virtual instructor-led training. With comprehensive and flexible training programs, we make it easy to ensure your staff has the skills they need to successfully manage and utilize your new technology to its full potential.