A15   AC750 Dual Band WiFi Repeater
Longer-range WiFi coverage and auto switchover between dual band
Swift switchover between 2.4 GHz and 5 GHz bands for stable internet connection with least interruption
With 2 external high-quality omni-directional antennas, A15 can expand 2.4 GHz and 5 GHz WiFi networks simultaneously, supporting automatic switchover of mobile terminals between 2.4 GHz and 5 GHz bands.
A15 offers a 300 Mbps 2.4 GHz band that maximizes mobile device connectivity, and a much faster 433 Mbps 5 GHz band that minimizes interference.
Two modes in one for a variety of scenarios
You can switch between Repeater mode and AP mode as needed.
Repeater mode: A15 can expand WiFi coverage by bridging the upstream router's WiFi signal, and allows wired devices connected to its LAN port to access the internet;
AP mode: connect an Ethernet cable with internet connectivity to the LAN port of A15 to turn it into an AP.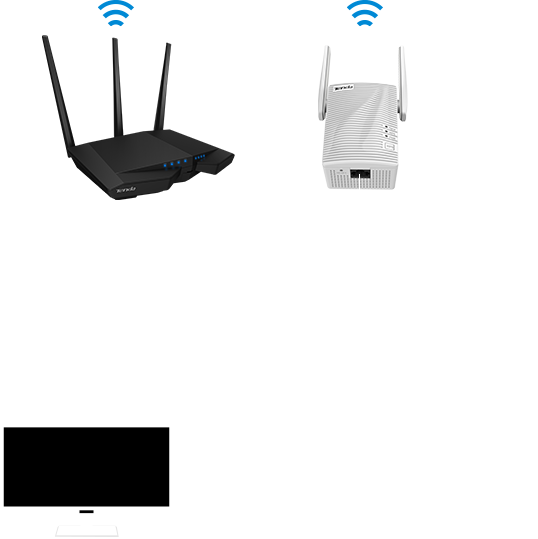 Repeater mode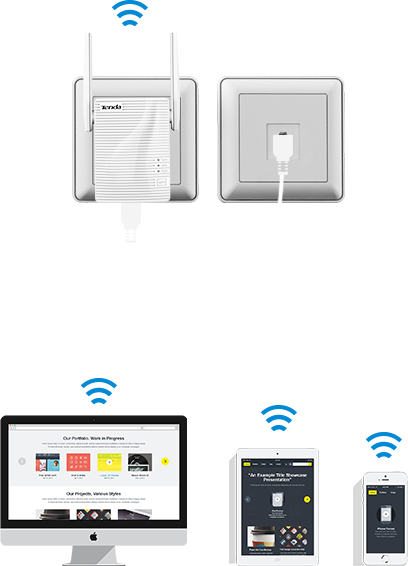 AP mode