ures & Design
Productivity you can count on
It connects easily to your Dell PC and has long-lasting batteries and anti-fade, spill-resistant keys that help enhance your workday experience.
That to-do list is a done list
This full-size keyboard brings efficiency to your workflow with quick-access, multimedia keys and a convenient number pad. The 1000 DPI mouse sensitivity makes navigating your system easy with its three buttons and scroll wheel.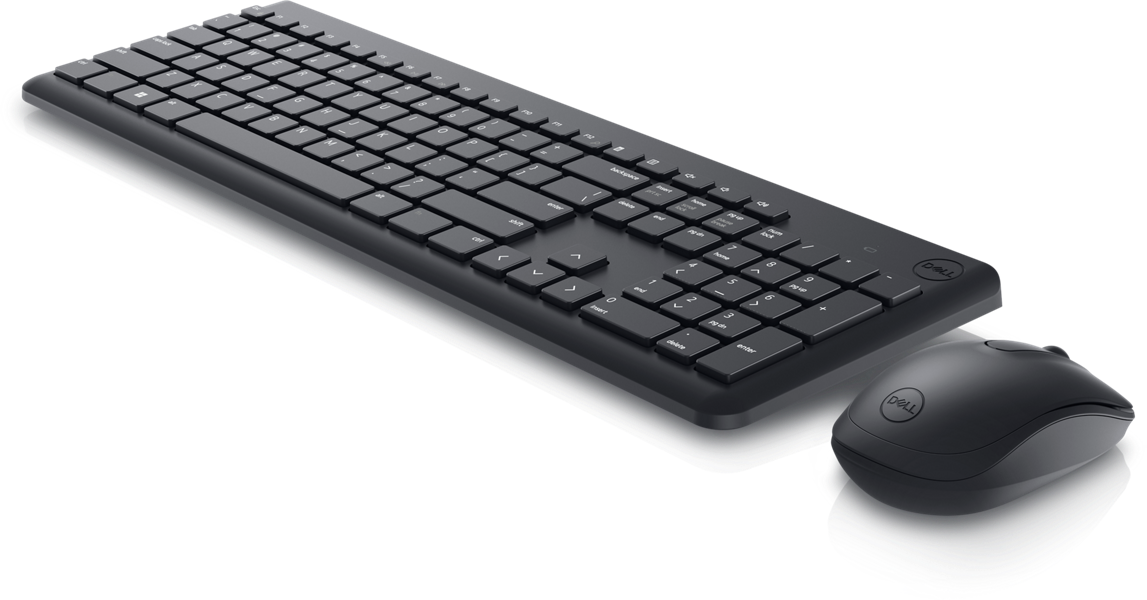 It goes on. And on and on.
This keyboard and mouse combo offers one of the Dell's leading battery lives, 36 months for the keyboard and the mouse clocking in at an impressive 18 months. Rigorous testing ensure it works seamlessly with your Dell system, so set-up is a breeze.
It hits the ground running and doesn't slow down.
Reliable peace of mind
Advanced Encryption Standard
128-bit Advanced Encryption Standard on your keyboard provides a secure connection and helps protect the transmission of data across your system.
Advanced Exchange Service
Included with your reliable keyboard and mouse combo is a three-year Advanced Exchange Service. Should your existing combo become faulty within that warranty period, we'll ship a replacement one the very next business day.


Product Features
1. Functional keys
2. Volume control keys
3. Low battery LED indicator
4. Clickable scroll wheel
5. Number pad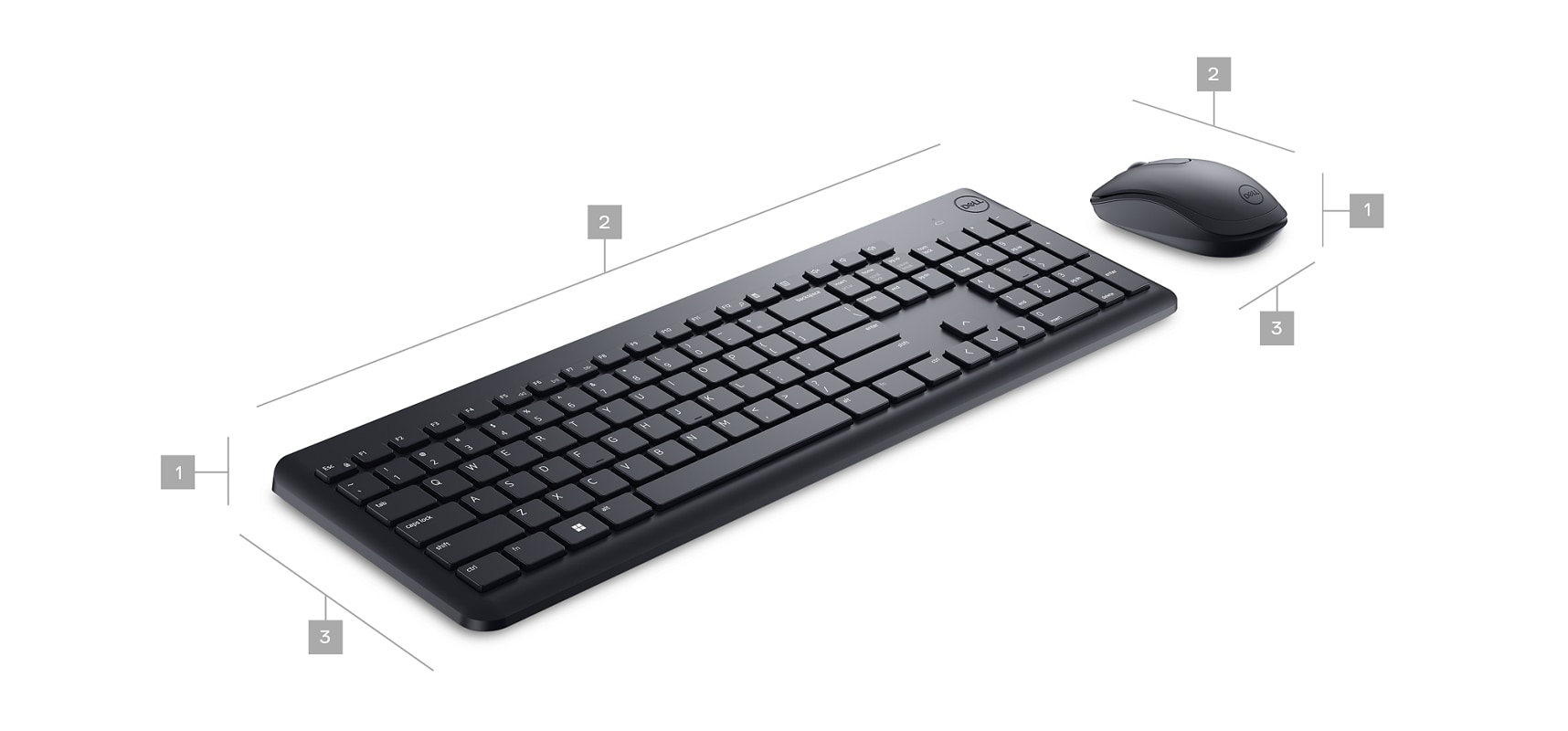 Dimensions & Weight
Keyboard:
1. Height: 25.30 mm (1.01 in.)
2. Length: 444.92 mm (17.60 in.)
3. Width: 141.22 mm (5.56 in.) | Starting weight: 497.12 g (1.10 lbs.)
Mouse:
1. Height: 38.87 mm (1.53 in.)
2. Length: 104.90 mm (4.13 in.)
3. Width: 58.32 mm (2.30 in.) | Starting weight: 57.80 g (0.13 lbs.)